EZSale – The Solution To The Business Problem Of Stradex Vietnam
Providing HR and marketing solutions is considered as one of the new business solutions in the service industry. Therefore, many businesses are always looking for ways to promote advertising and marketing. With the aim of bringing our services and brands closer to customers. One of the popular ways that many businesses choose today is to build their own quality and professional telesales team to make incoming calls to customers.
However, building a telesales team that meets all the wishes and requirements of the business is not easy. Therefore, in order to reach potential customers most effectively and increase the successful closing rate, Stradex Vietnam has come to EZSale to outsource the online telesale team as well as the crm system to gain competitive advantage for customers. competitors in the same industry
About Stradex Vietnam Co., Ltd
Stradex Vietnam Co., Ltd. is a company specializing in providing HR solutions for partners. In which the current partners of Stradex Vietnam are European corporations. Is operating mainly in the fields of foreign exchange and securities.
Since its establishment until now, Stradex Vietnam Co., Ltd. has always been a pioneer in the application of smart technologies. With the aim of optimizing the most effective and advanced solutions for its partners.
The solutions Stradex Vietnam provides will include Human Resources and Marketing. In addition, it will support and advise on difficult and unfavorable situations for businesses. In other words, Stradex Vietnam Co., Ltd. is a company specializing in corporate development and general strategy for the purpose of making a difference from all competitors present in the market.
Customers coming to Stradex Vietnam are completely assured of service quality. With the advantage of a professional staff, many years of experience in the field of human resources and marketing have helped businesses survive and grow stronger.
Stradex Vietnam's Difficult Math Problem
As a newly established company, Stradex Vietnam also encountered many difficulties in building a professional telesale team as well as managing the staff effectively. Specifically:
Building a professional and quality telesale team
Do not own a complete telesale team. This leads to businesses being "slow" in identifying customer needs quickly. This leads to missed opportunities to increase the number of potential customers
As a newly established company, it has to face many problems: lack of experience, limited budget, unstable market… Therefore, it is difficult to build a professional telesale team.
Want to increase customer satisfaction experience; build customer loyalty files; create great revenue opportunities when bringing the company's services closer to customers
Manage telesales staff effectively
It is difficult to control daily work performance manually such as: Number of successful calls, reasons for customer rejection, how many calls to customers for each employee in the team.
Unable to monitor the content telesales staff exchanged with customers. This leads to a lot of mismatched feedback that makes it difficult to find a solution. In addition, the situation of forgetting customers, forgetting to schedule appointments, duplicating data… also happens often
Failing to grasp the strengths and weaknesses of each telesales employee to divide KPIs in accordance with each person's capacity
Information is lost when the employee quits or hands it over to someone else. Not covering all information to process customer data such as: consulted customers, unconsulted customers, customers with incorrect needs, …
EZSale Solution Kit – The Solution To The Problem Of Stradex Vietnam
EZSale is known as a set of solutions including: customer search engine, callbot virtual switchboard, online telesale team and crm system. In which Stradex Vietnam has chosen to hire online telesale team and crm system.
Choosing to use the above two solutions has brought a lot of benefits. Helping the company solve many difficulties, including:
For outsourcing online telesale team:
Bringing to Stradex Vietnam professionalism and prestige
To be able to bring high business efficiency, it is very important to grasp the market and understand each different customer audience. At the same time, it is necessary to know how to do an in-depth analysis of the pros and cons.
With a well-trained online telesale team at EZSale. Possessing high skills and expertise can execute the project immediately. In addition, telesale quickly understands products, exploits data in accordance with the desired business scenario
With the professionalism and prestige that EZSale brings, Stradex Vietnam does not need to spend too much time and effort to train in this field. At this time, the company only needs to focus on the quality of the Sales team. Devise the most effective business development strategy
Save time and money
Building and running your own telesales team is not an easy task. To be successful requires you to invest in equipment, office systems as well as open regular skills training classes for this department.
On the other hand, the company also needs to invest time and effort as well as other benefits. In particular, it is necessary to invest in equipment such as phones, computers, internet, … making this a difficult problem that not all units can solve.
Therefore, outsourcing telesale has helped Stradex Vietnam improve work efficiency by up to 160% as well as save up to 35% in costs compared to self-operating. No need to invest too much in equipment and save a lot of time thanks to the reduced amount of work. So the company can focus its resources to develop and research better services
Satisfy the quality of personnel
For phone sales, it requires well-trained and professional personnel to be flexible in handling any adverse situation when it occurs. Therefore, using the telesales staffing service at EZSale has solved this problem.
With staff who are all well-trained. Possessing high professional knowledge as well as extensive experience. They can immediately start working and mining data according to the scenario you require. Moreover, the ability to withstand pressure and improvise, to adapt flexibly in all cases is very good.
Using the CDP + SmartCallCenter System
In order to manage telesale effectively as well as accurately assess the working capacity of each employee, the use of traditional methods will bring many difficulties. So choosing to use CDP will bring:
Standard customer care process
CDP allows you to set up a standard customer care process according to your business model. Therefore, sales staff can capture transaction information with customers more quickly. This helps to double the sales closing rate compared to the traditional method
Multi-channel integration capability
Thanks to the feature of multi-channel integration of customer information on: website, landing page, SMS, …. for automatic import into the system has made customer management easier and more consistent.
Manage employees easily anywhere, anytime
All information and work progress will be stored on the app. Therefore, only a smart device connected to the network can work anytime, anywhere. Moreover, businesses can manage employees flexibly when working remotely easily. As a result, Stradex can save 20% on management costs.
Transparency when evaluating employee performance and KPI results
There is no need to spend too much time evaluating the performance and work results of the telesales team like communication. Thanks to the crm system Stradex Vietnam can monitor the working speed. On the other hand, it is possible to evaluate employee performance more easily. Besides, it will also automatically assign jobs and divide KPIs in accordance with employee capacity. This helps to improve working efficiency up to 80% compared to the old way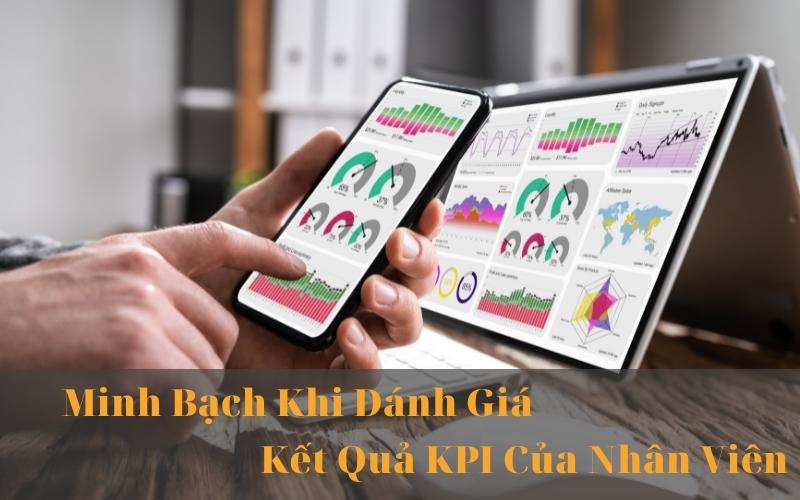 Call quality control made easy
With the feature of being able to listen back to recording every call, employees/managers can listen back to the calls to capture the information exchanged with customers. This helps Stradex Vietnam save a lot of time compared to the traditional way. Easily come up with a business plan to achieve the most effective. Besides, the software helps to report incoming and outgoing calls in detail. In particular, assign calling rights to each employee easily.
Conclusion
It can be seen that the companionship of EZSale with Stradex Vietnam Co., Ltd. has partly helped them to solve the difficulties of staff shortage as well as manage the telesale staff more effectively.
If your business is also facing similar difficulties as Stradex Vietnam. Do not hesitate to contact us right away via hotline: 098 154 9988 for free advice and support to answer all problems today!