How Does EZSale Support WEGROW's Business Breakthrough?
How to make a difference, increase competition compared to competitors in the same industry is always a problem that causes many business headaches, including Wegrow Vietnam. So what has Wegrow Vietnam done to develop business in the most effective way? What solution has helped Wegrow Vietnam to untangle business difficulties? Please refer to the article below
About Wegrow Vietnam Education Company
WeGrow Education Vietnam Co., Ltd. is a pioneer in the field of sex education in Vietnam. Initiated by enthusiastic young people, WeGrow Vietnam aims at the mission of liberating, promoting the development of the young generation without limits.
Initiated by enthusiastic young people since 2016, WeGrow Edu aims at the mission of liberating, promoting the young generation to develop without limits. Sex education is an urgent issue for all of us. WeGrow Edu is always faithful to its mission, promoting the "empowerment of happiness" of each individual and the community around them.
Different from general skills courses, Comprehensive Sex Education solutions at WeGrow develop people through the philosophy of quality education, rising from the foundation of rights, core values ​​and participation of learning environment (family, school). With a standardized training program that meets the K-12 CSE framework (SIECUS, USA), learner-centered, and a team of Gender and Development experts, we built WeGrow Edu to promote each courageous individuals go further on the journey of empowering happiness for themselves and their children.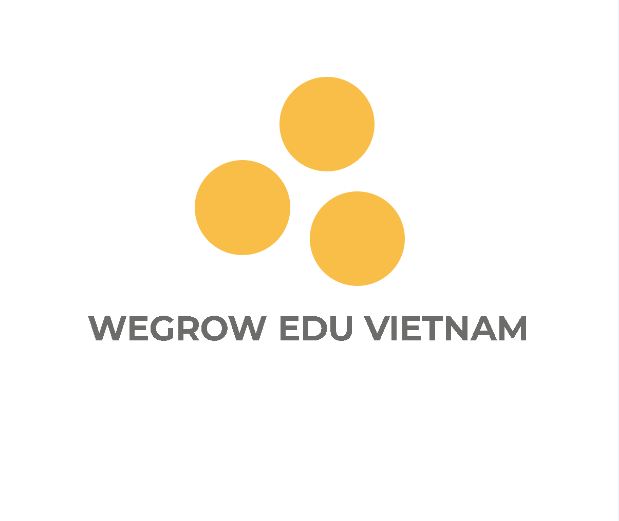 Difficulties Wegrow Vietnam Encounters In Business
Facing obstacles in growing new customer base
Customers are known to be an important factor for the development of a company, so how to increase the new customer data set, ensure revenue as well as expand market share is always a matter of concern for investors. special attention and interest business including Wegrow Vietnam
The lack of customers has caused Wegrow Vietnam to suffer a great deal not only on the economy but also in difficulty in coming up with a better business strategy when it is necessary to base on its customer profile to determine the goals. The goal is to provide products and services that satisfy customers and increase revenue as much as possible.
On the other hand, the problem of expanding the company also faces many obstacles when it is not possible to survey customers' opinions, analyze their needs to get the most appropriate strategies. Besides, not enough capital will also be a factor affecting the company's expansion
The process of classifying customer data is not up to standard
A poor quality data file will bring a lot of difficulties in reaching customers, especially the telesales team will often fall into a state of depression and fatigue by duplicated, inaccurate information… This is not only time consuming but also laborious in consulting; causing Wegrow Vietnam to delay in supporting and exploiting real potential customers
In addition, the conflict between the marketing and sales team occurred quite sharply when the sales department thought that the marketing data collected was "junk data". Meanwhile, the marketing department believes that sales lack sales skills, so they cannot convince customers.
Telesale staff shortage
There are many different causes of staff shortages. However, regardless of the problem, the shortage of personnel has had a significant impact on Wegrow Vietnam's business activities. Specifically:
Difficulty in making an effective plan and providing reasonable solutions to improve the quality of service for your customers.
Work performance is affected when the speed of reaching customers becomes more limited, from which lower revenue has a great impact on business operations.
Brand coverage has not been strongly developed because the shortage of human resources causes delays in expanding market share as well as building trust with customers.
Difficulty in effective telesale management
Traditional telesales management has made it difficult for Wegrow Vietnam to accurately monitor performance, speed, and customer care. Specifically:
Unable to control work performance such as: total number of calls, number of successful and failed calls,….
Difficult to manage content telesales staff exchange with customers.
The problem of duplicating customer data, forgetting about customers often occurs
Failure to accurately capture the capacity of each employee to give appropriate KPIs
It is easy to lose customer information when the staff quits, hands over the work to someone else.
Unable to monitor information about customer data processing: Customers have not been consulted, customers have been consulted, customers with the wrong object…
How Wegrow Vietnam Removes Difficulties In Business
Faced with business difficulties, Wegrow Vietnam has chosen to use the full suite of EZSale solutions to improve as well as bring business efficiency in the best way. Specifically, with each solution that has helped Wegrow Vietnam to solve each problem in the best way, such as:
Customer search engine
Owning the right target audience with the portrait of Wegrow Vietnam: With the ability to scan Data on the facebook platform, the customer search tool has brought a list of parents who are interested in sex education for their children. their own, meet the desired portrait of the business
Cost savings compared to running ads: With a cost of 66,000 VND / day, but still owning a large amount of target data without spending too much money like running ads. Customer search tool will retrieve UID, phone number, email and many other information. Therefore, you can be more flexible and proactive in approaching customers.
Increase 40% – 50% of potential customers quickly: It only takes 30 minutes, EZSale can scan out thousands of customers who are interested parents. As a result, improving business expansion opportunities as well as expanding potential customers
Callbot virtual switchboard
Solving big data in a short time: Wegrow Vietnam no longer worries about the problem of not being able to process data in time when the callbot is capable of making 5000 calls/hour as well as working 24/7 without being dominated by the external factors.
Accurate data set classification: Wegrow will receive a more accurate and standard data set when the callbot can classify customers with needs, no needs, busy customers,….this helps the Sales team Wegrow increases the chances of closing the sale more successfully
Saving costs and time: Thanks to the ability to make a large number of calls in a short time and classify the data set correctly, Wegrow Vietnam saves a lot of time as well as minimizes expenses. Fees need to be paid but still ensure work performance
Hire an online telesale team
Professional telesale team, effectively exploit customer information: Immediately own a well-trained and professional Telesale team who can make any calls as required and have worked on many projects. difference.
Improve work efficiency: Wegrow's efficiency is up to 200% thanks to a highly specialized team, the ability to flexibly handle situations that occur as well as respond to a large number of calls per day
Create prestige and professionalism to customers: Show your credibility and professionalism to customers when you can answer and give strategies that suit customers' wishes effectively and efficiently. fastest.
Saving costs and time: No need to spend too much money to recruit, build as well as invest in equipment and machinery for employees. No need to spend too much time training employees regularly. Instead, Wegrow Vietnam only needs to manage and grasp the speed and performance of businesses and partners to come up with the most suitable business strategy.
System CDP + SmartCallCenter
Store and manage customer information: CDP automatically stores customer information right on the software interface. This helps the information to be centralized, and to track consumer behavior more easily. As a result, Wegrow Vietnam easily offers care strategies that are more suitable for its customers. Besides, all data is stored and can be retrieved at any time in the form of an Excel file. Ensure careful security when going through multiple layers of protection.
Analysis of potential customers: Based on customer data provided by CDP, Wegrow Vietnam will know customer information to classify customers and have an accurate view of customer behavior.
Increase revenue: The CDP system helps businesses build a database, define markets and classify customers clearly. Thereby will give the right sales strategy. Help increase sales effectively.
Human resource management: Choosing to use cdp helps Wegrow to monitor the performance as well as the working speed of employees. From there, it will give KPIs suitable for each employee's capacity to ensure the most effective work
Maximum saving of management time: Thanks to automation, Wegrow has significantly saved time in solving problems, improving work efficiency. As a result, work processes are optimized, business operations are more efficient.
Conclusion
Thanks to the support of the EZSale solution suite, Wegrow Vietnam has achieved its own achievements in finding, exploiting as well as increasing business breakthrough opportunities. If your business is also facing difficulties like Wegrow Vietnam, do not hesitate to contact EZSale immediately via hotline: 0981 549 988 for a free consultation today!